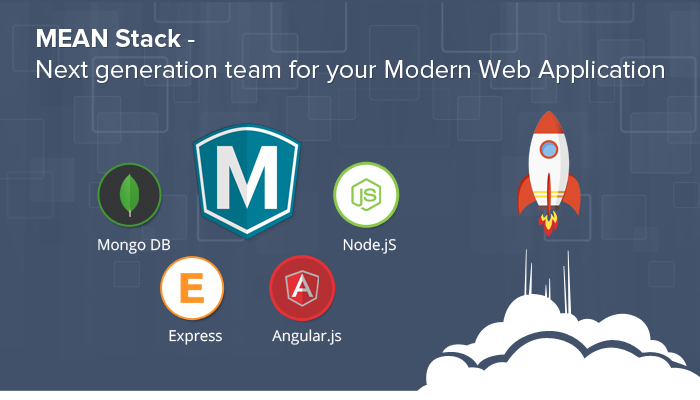 MEAN STACK
MEAN Stack Web Development Expert – Angular & React
MongoDB, Express.JS, Angular, React.js and Node.js.
MEA(R) N STACK
MEAN Stack is a collection of JavaScript-based technologies which is used to develop web applications. It is a stack of Mongo DB, Express.JS, Angular.JS, React.js and Node.js.
 MEA(R) N Stack Course Details:
HTML
CSS
JAVASCRIPT
BOOTSTRAP
JQUERY
RDBMS
XML
REST API
ANGULAR
REACT .JS
JS
JS
MongoDB
Syllabus
Module 1: Web Components
HTML, CSS, JavaScript, Typescript/ES6, Bootstrap, Angular, JSPM, GULP, NodeJS,     Express /Loopback, MongoDB, Basic web concepts, Advanced Web Concepts, RDBMS,  REST API
Module 2 – MongoDB
Introduction, install,Data modeling, Create Database, Limit, Sort, and Indexing, find()   method, Replication, and sharding, Create Backup, Create Database & Collections, Drop   Database & Drop Collection, Data types, Aggregation, Deployment, Mongo DB with   Nodejs.
Module 3 – Express JS
Introduction, Install, Routing, HTTP Methods, URL Building, Middleware, Templating,   Static files, Form Data, Express with Database (MongoDB), Cookies, Sessions,   Authentication, Rest APIs, Scaffolding, Error handling and debugging, Best Practices
Module 4 – Angular
Introduction, Install, How to set up a project, Angular CLI, Components and modules,     Data binding and Event binding, Templates and Directives, Pipes, Routing, Services,   HTTP Service and HTTP Client, Forms, Angular animations and materials
Module 5 – NODE JS
Introduction, Install, How to create a NODE JS app, how to create a nodejs server,   sending basic request and responses, Node Package Manager (NPM), Callbacks concept,   Event-driven programming concepts, Event loop, and Emitter, Buffers, Streams, File   system, Global objects, Utility modules, Web module, Rest API through Nodejs, How to     scale a nodejs application, Packaging.