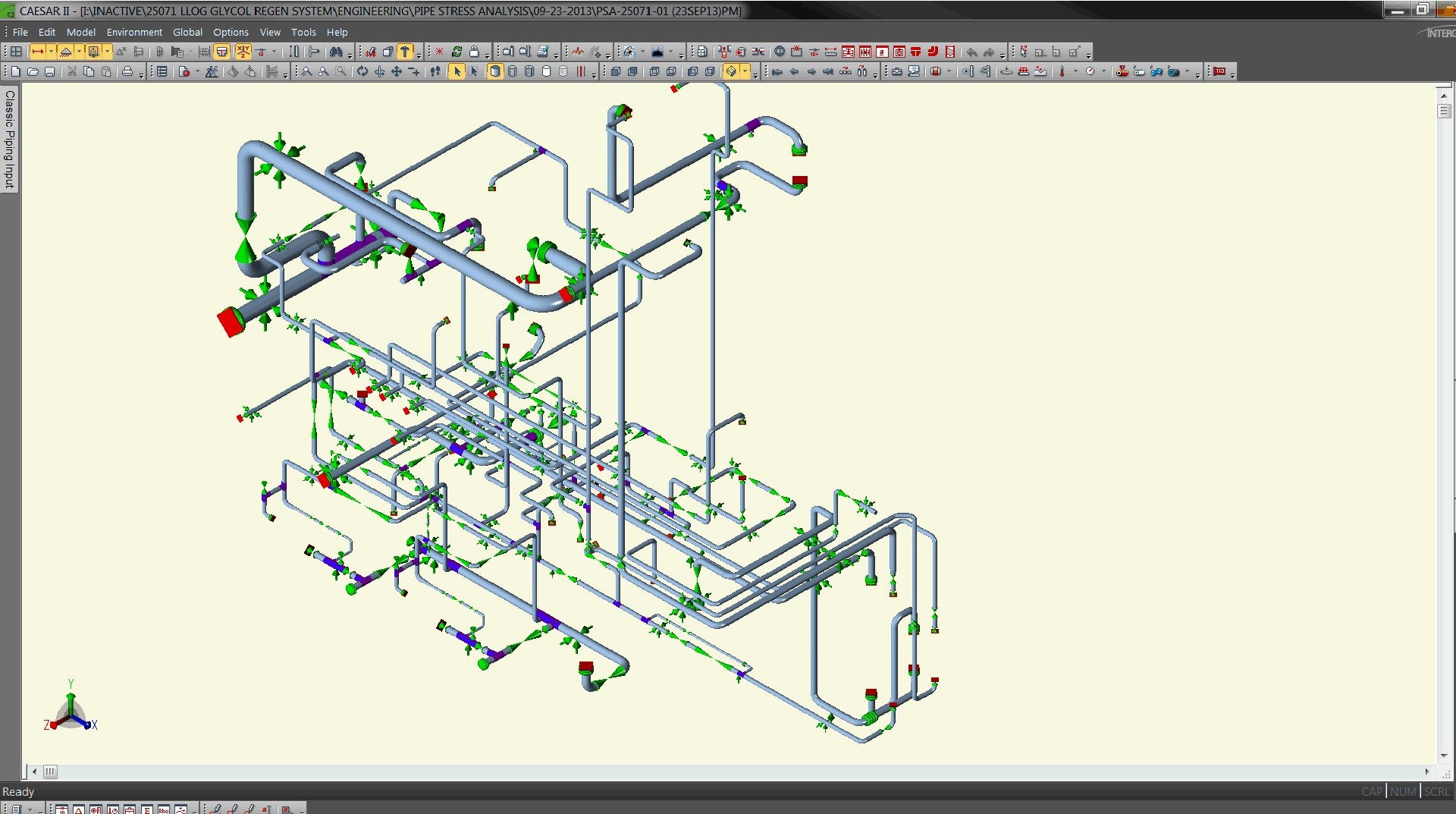 CAESAR II
CAESAR II is the industry standard for pipe stress analysis, letting you build, assess and report on piping systems of any size or complexity in accordance with more than 35 international piping code standards and many environmental and equipment guidelines.
CAESAR II incorporates a wide range of capabilities, from numerous piping codes, to expansion joint, valve & flange, and structural databases, to structural and buried pipe modeling, to equipment and vessel nozzle evaluation, to spectrum and time history analysis.
SYLLABUS
Piping code theory basics
Primary and Secondary stresses
Creating input data
Design for piping loads
Modelling of piping systems in CAESAR II
Editing the model
Supporting of piping systems (support types)
Sustained and expansion stresses
Resolution of overstress due to thermal expansion
Load case combinations
Basics of analysis codes
Static seismic loads
Wind case analysis
Heat exchangers and pump modelling.
Nozzle limit check
Basic equipment modelling.