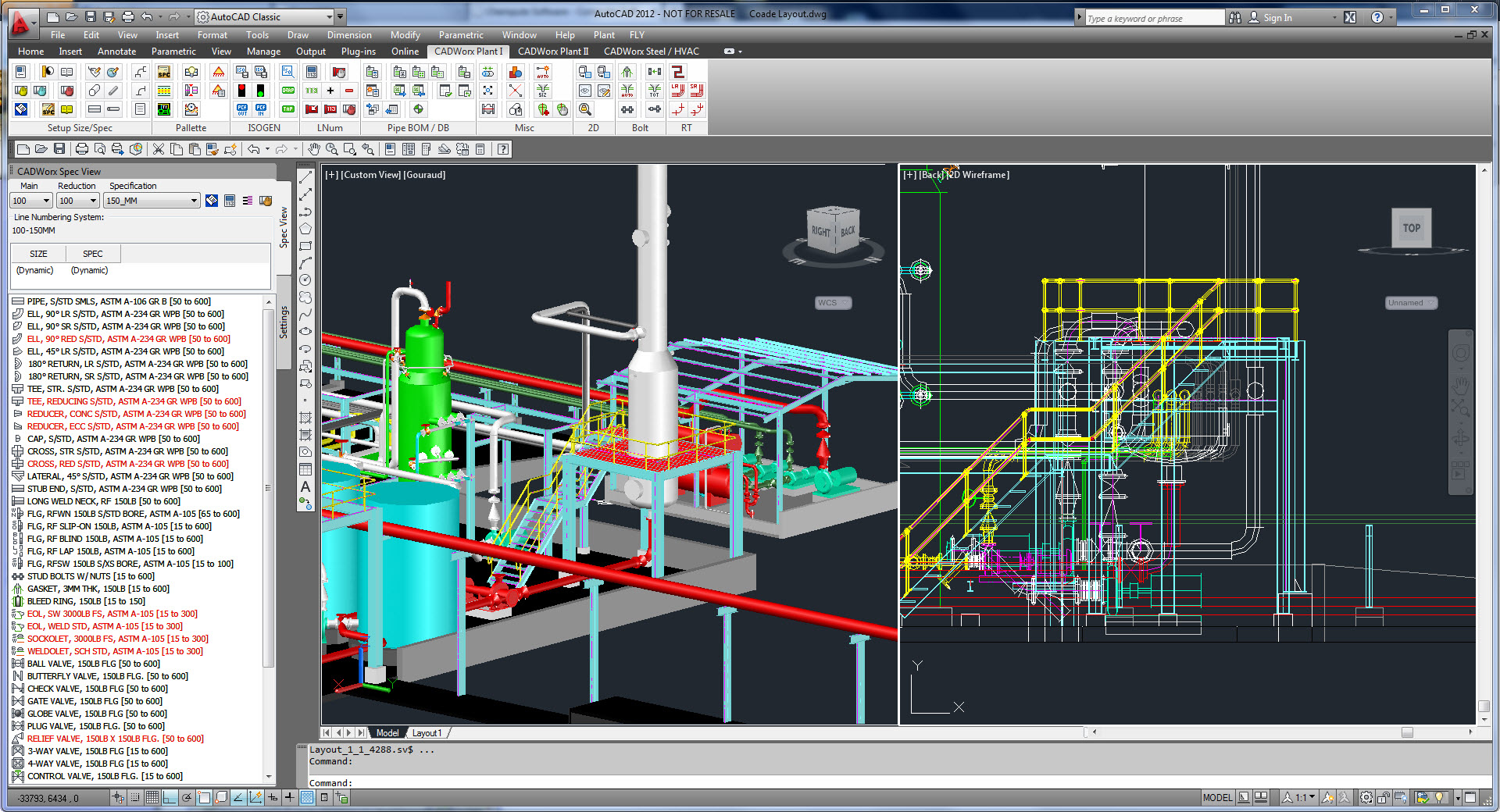 CADWorx
CADWorx is a plant design software suite that streamlines your plant design and engineering process. With intuitive P&ID and industrial plant layout options, CADWorx is a robust CAD software that automates design deliverables.
CADWorx Plant Professional allows for quick and easy creation of fully intelligent 3D plant models. Because CADWorx models are AutoCAD or BricsCAD based, they offer unparalleled flexibility and collaboration. Powerful and intuitive equipment modeling capabilities are included in CADWORX to provide the most complete plant models.
SYLLABUS:
Creating parametric: Vessels, Heat Exchangers, Pumps Setup Configuration, Equipment Palette-Shapes, Nozzle, Platform, Pump shapes, Nozzle tag.
2D  and  3D  Piping, Specification  modification  and  creation, Synchronized  Project  Database, CADWorx  Line  Numbers, Pipe  Routing  Tools, Adding  Bolts and  Welds Custom  components, Spec  View  Palette, Pipe  Support  Palette, Discontinuity  View  Palette, HVAC, including  the  HVAC  Catalogue, Insulation  View  Palette, Line  View  Palette, Adding  Top Works, Clash  View  Palette, Piping  Centre  of  Gravity.
Setup Size /Spec, Piping Rules, Toolbars- Fittings, Valves, Operators, Miscellaneous, Gaskets, Flanges, Restraints, Line Number, Palettes-Spec view, Line view, Insulation view, Auto Route, Mode Convert, Component Edit, BOM, Text, Dimension, HVAC.
3D  Steel  Modelling, Steel Editing  including  coping, mitring, size  and  orientation  changes, Custom  BOM,  Steel Centre  of  Gravity, Synchronized  Project  Database Steel shapes, Steel Edit, Handrail, Ladder, Stair, Base Plate, Steel BOM.
Home Catalog – Add Table Panel, Transfer Data Panel, Export Data Panel, View Catalog –    Catalog Data, Properties, Home Project – Specification, Edit, View Project, Pipe Support Library .
Setup, Process Lines, Instruments, Instrument Lines, Valves, Equipment's, Text, Size Specifications, Modify tools.